Friday, April 28, 2006
Manga Disaster
Oh my gosh. This is going to be the greatest disaster ever faced in the world of manga. I mean, what the hell, is this even sane??
http://www.shoutwire.com/viewstory/10750/The_Paris_Hilton_Manga
Oh please, no, burn it!! Haha. I just can't believe it when I saw it. Not even the wonderful world of manga can't save this girl, or any of her kind, to look good. I mean, normally, manga babes are really babes. This is just plain sad. And it's not that looks that is important here. It is the idea of simply having a manga on her. As if dvds and monitors weren't hit hard enough with her sex video. I wonder who created this strip. I can only imagine what's worse than this. An anime version. *gulps*
Slept for only two hours yesterday. It's amazing I'm still up now, with a slight tinge of nausea. It's about time I got back to sleep. If you're wondering what I've been doing, it's got something to do with Kingdom Hearts. That game is simply amazing. I know it's kind of late, but I recently bought Kingdom Hearts 2, and it's better than ever. Woo! Going to play more tomorrow. Good night amigos.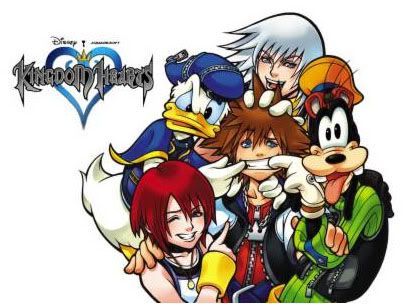 10:26 PM